Chicago Roof Provide Roof Installation, Roof Cleaning, Roof Replacement, Roof Repair in Chicago Area.
Commercial & Residential Roof Repairs
Roof Chicago is a full service roofing company who is passionate and experienced in all aspects of roof leak inspections. Our commitment is to locate the cause of your roof leak, and quickly but effectively stop it. Our top priority is stopping it so the damage doesn't spread to the rest of your roof, and the rest of your home or business.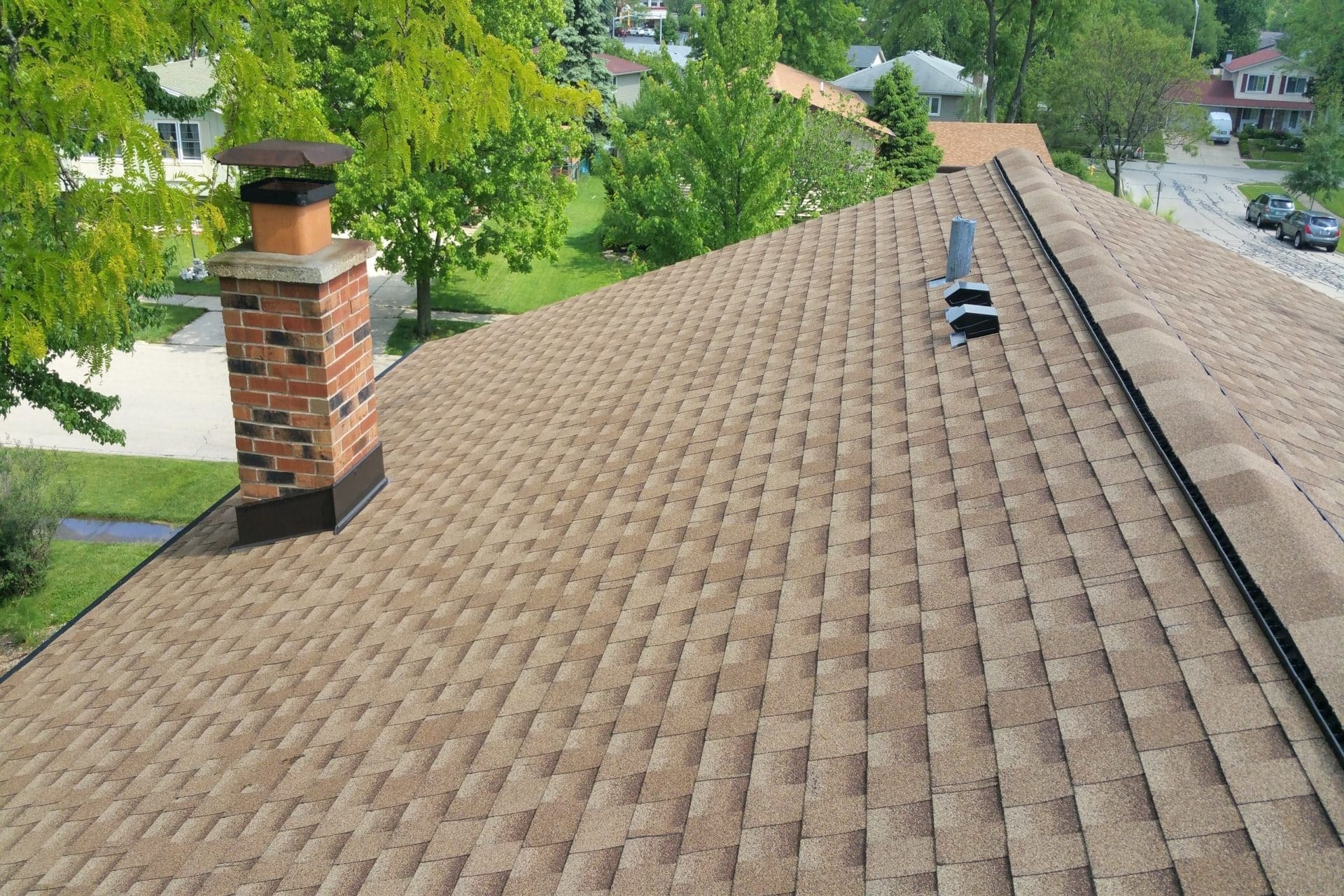 Roof shingles are an essential part of most homes. Roof shingles need periodic replacement to keep your roof and home drip free.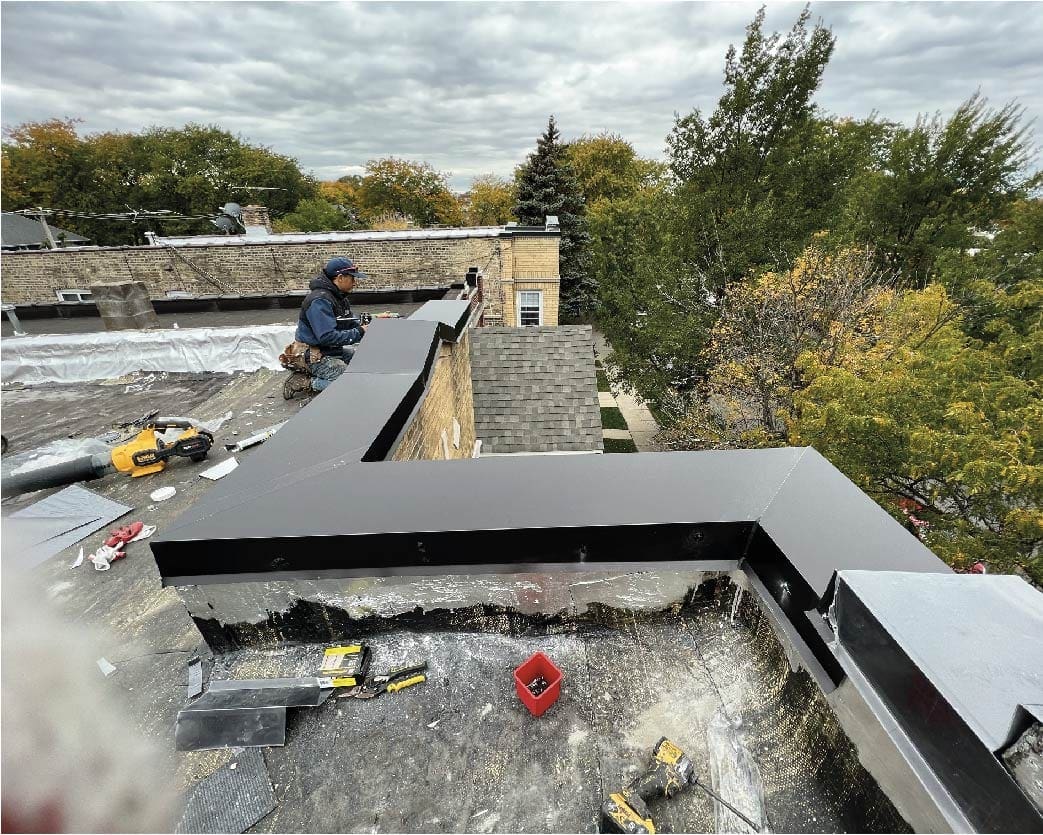 Pieces of bent sheet metal that make a continuous cap that covers the vertical wall around the roof.
There are several types of membrane roofing materials, including rubber and plastic formulations. The most common type used for residential flat roofing is EPDM.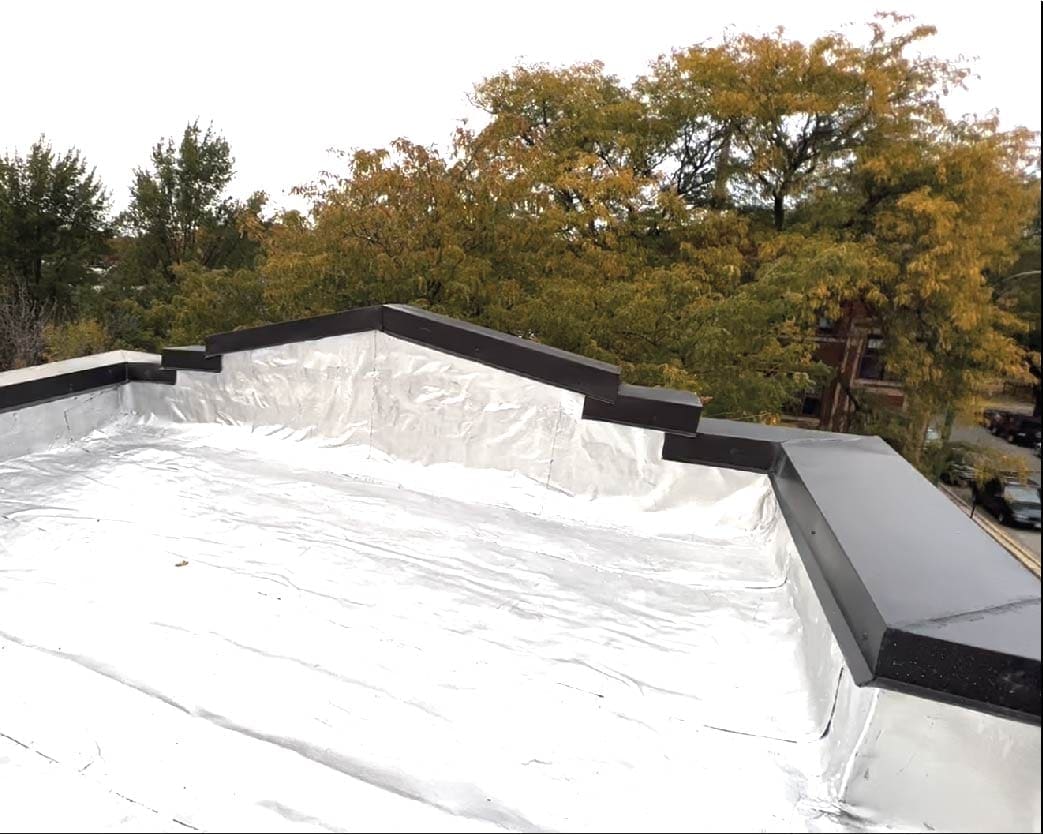 Your roofing is the first, and primary, line of defense between your home and the weather outside. A big part of that defense is keeping the heat and ultraviolet radiation the beats down on your home during the summertime outside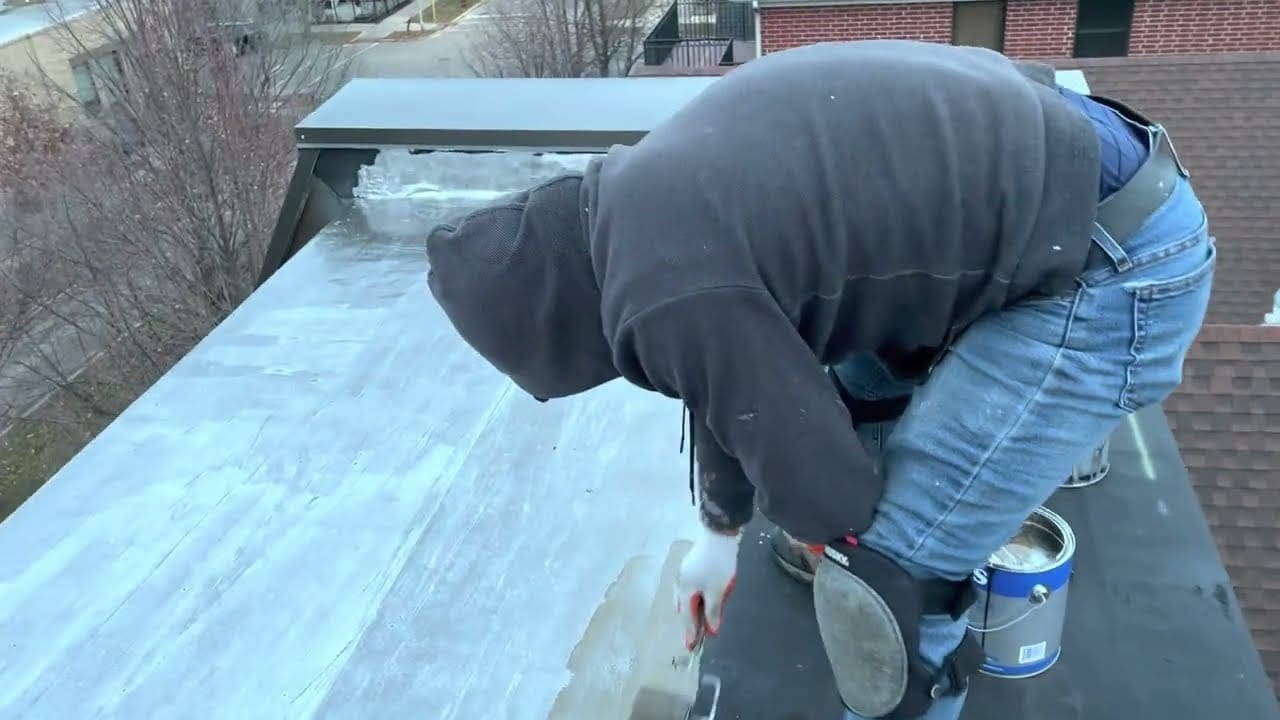 Roof Company - Fully Insured and Licensed
Our Roof Repair Services Include:
We are a fully insured and licensed roofing contractor – ready to come to your home in a flash, to meet your leaking roof with the best possible solution. We service Chicago's north, South side and many Chicago suburbs.
Roof storm damage repairs.
Leak prevention and repair.
Replacement and repair of shingles.
Roof membrane replacement and repair.
Call us now or leave us your information and we will be in communication immediately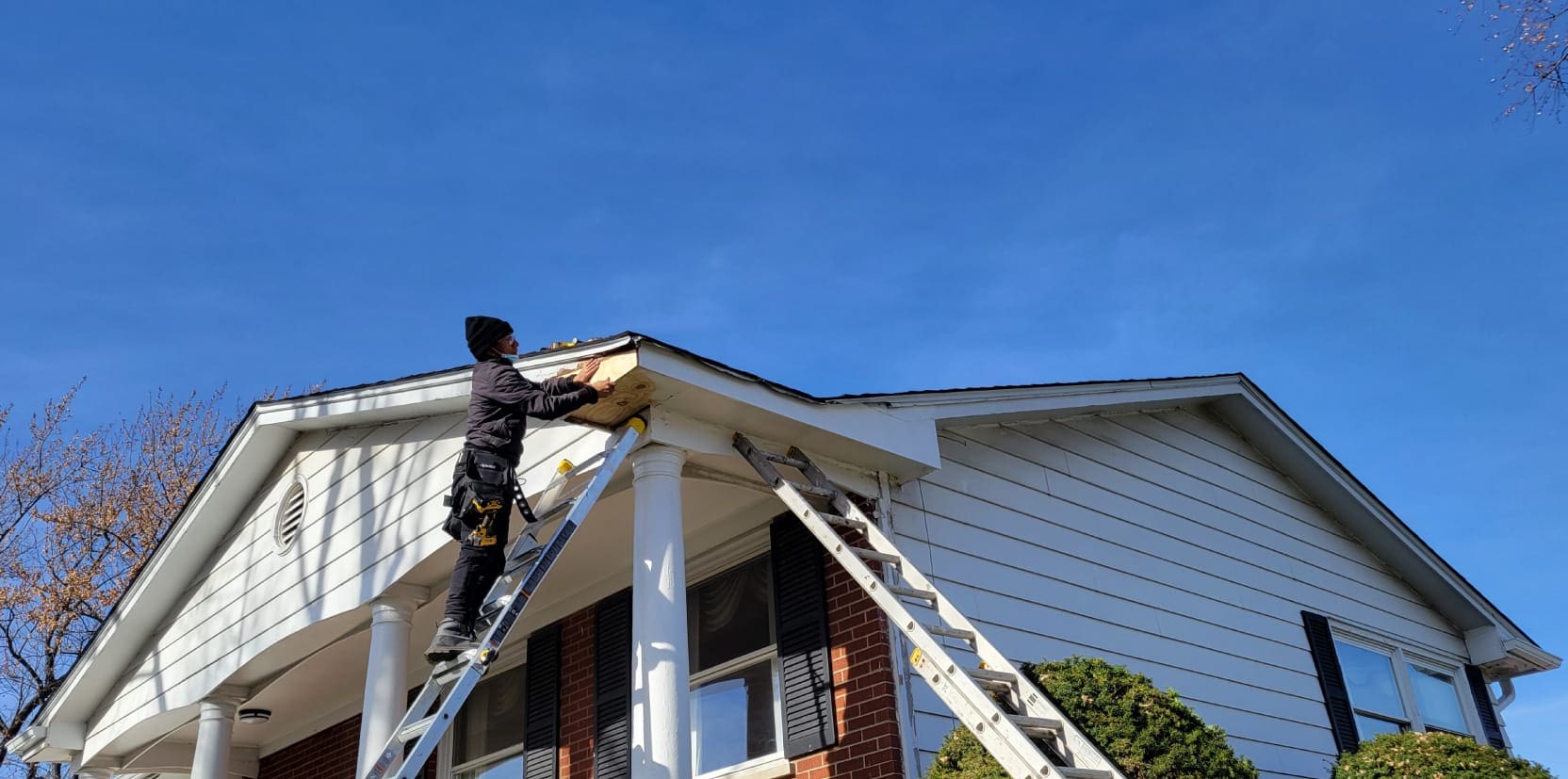 Excellent
4.9
★
★
★
★
★
Based on 131 reviews from
review us on
Frances Cruz
★★★★★
We had a wonderful experience with Jose and his team. He provided the estimate and completed the work same day. He provided honest, straightforward, fair pricing, with no initial deposit. I've dealt with contractors who expect a deposit upfront, with no guarantee if and when the work will be completed, with ridiculous, exorbitant charging combined. More contractors need to be like Jose! An honest, responsive, communicative businessman, who completes the job as expected and anticipated!
Response from the ownerI appreciate you Frances 😇
mike wysopal
★★★★★
Replaced fascia, wood backing and gutter that was being pulled away from the house ny utilty lines. Fantastic job from start to finish!
Response from the ownerThank you Mike 😇
John Taylor
★★★★★
Very professionally performed
Response from the ownerThanks John!!
Theresa Daniel
★★★★★
Beautiful gutters!!! The service was completed in a day and the garbage was removed by the employees. Very friendly staff and respectful.
Response from the ownerThanks Theresa
anthony dunn
★★★★★
josé and company fixed all of busted up gutters and replaced some shingles in one day. hard workers, friendly, clean up well afterwards. use them.
Response from the ownerThanks Anthony
bill richardson
★★★★★
Thank you for the wonderful service these guys are professionals and they are quick quick and fast I will recommend anybody to these guys and they are feasible
Response from the ownerThanks Bill
Sylvia Taylor
★★★★★
This contractor was prompt in responding to my inquiry. He came the day he said he would come and the time. He started the job and completed it in just one day. He did a fantastic job. This was a quality , and good value job. I could not be more satisfied. The job was for replacing my soffit and fascia.
Response from the ownerI appreciate you Sylvia!! 😇
Christina Hurley
★★★★★
Very professional, timely and reasonable.
Response from the ownerThanks Christina.
Joseph
★★★★★
Jose and his team did an excellent job replacing all of the gutters and downspouts at our property. He provided very helpful recommendations on the best design and installation solution and gave me several options. I would highly recommend Gutters Enriquez to anyone looking for a highly skilled and professional team.
Response from the ownerWe appreciate you Joseph.
DJ George J.
★★★★★
Very reliable and great service. Thank you for coming out! Will definitely refer your business.
Response from the owner Thanks George
Lil Striver
★★★★★
Jose and his crew did an awesome job! He came by quickly to provide me an estimate, listened to my needs and provided a quick and great service. My garage looks great with the new gutters and they will help properly divert water during heavy rains.
Response from the ownerThanks Nando.
Laura Roman
★★★★★
Overall very responsive and great customer service. Would highly recommend.
Response from the ownerThanks Laura, We will be here for your next projects.
Bob Peterson
★★★★★
Needed gutters repaired after heavy storms. Fast response, honest pricing, and the crew was hard-working, helpful and seemed very knowledgeable. Will recommend Gutters Enriquez LLC to friends and family in need. Thanks Jose.
Response from the ownerThank you Bob 😇
Jose Paz
★★★★★
Had Gutters Enriquez install a scupper box and downspouts for my flat room. Edwin came out a few hours after I called him to give me a quote. I already had all of the materials pre purchased and on-site. The price was reasonable so the guys came out 2 days later to do the job.Hernan and Carlos did a good job and were very professional and they were also considerate. They had some questions along the way as this job involved cutting the brick through-hole to install the scupper and then repairing the bitumen (rubber) roof. The roof has seen better days but they were thoughtful about where they were cutting. I really appreciated they were careful about their tools and placement of supplies (e.g. nails) so as to not damage the part of the roof that was not being worked on.The guys cleaned up a couple of times along the way and also afterwards without me having to ask.Would definitely hire them again for this type of job. Thank you guys!Edit: couple of big storms and roof has been holding up great. The bigger scupper box definitely solved the problem I was having. The guys did a great job installing it.
Response from the ownerThank you Jose for taking the time and writing us ✍️ your review.
Alex Kemper
★★★★★
Contacted Jose to fix some sagging soffit and gave me an estimate. He noticed a few smaller issues while walking around the house and performed all the work needed for the initial estimate. They did have to come back to fix a small drip that formed after replacing some flashing, but did so quickly.
Response from the ownerThank you Alex,
Kris Khoury
★★★★★
Response from the ownerThank you so much
Bon MG
★★★★★
Jose and team was on time to do professional work of installing new gutters, leaf guard and downspouts. His crew also put back loose siding and patched a hole in the siding. I will definitely use his company again
Response from the ownerThanks Bon
Centaur 1986
★★★★★
Jose and his crew were professional, timely and worked into the night to finish the job professionally! I highly recommend Gutters Enriquez as they gave me the best price and followed up with an emailed estimate.
Response from the ownerThanks
Junior Rosillo
★★★★★
Overall team is great and professional with great Customer service . Would highly recommend.5 Star.
Response from the ownerThanks for the 5 stars Junior.
Ousmane Mariko
★★★★★
Came out and did a great job
Response from the ownerThanks Ousmane.
Justin Roh
★★★★★
Proficient and quick job. Gutters ENRIQUEZ team repaired my garage soffit and fascia, and installed gutters in a day with the most competitive price. Their work quality is top notch, my garage looks like new now. I will keep their contact for my future repair again.
Response from the ownerThank you Justin, we will be here when you need us again!
Sami Blumenthal
★★★★★
I had them replace/ repair 3 pieces of aluminum siding on the back of my three story building. The consultation was free and easy and so was the repair! Super sweet guys, great price, worked fast, and the result looks great. highly recommend.
Response from the ownerThank you very much Sami.
Beth Kordick
★★★★★
Showed up exactly on time, cleaned up very nicely, great job, and reasonable price. Very satisfied.
Response from the ownerThank you Beth!
Blair H
★★★★★
Jose and his team had a great turnaround on communication about and completion of the work I needed. His team was quick and thoughtful with cleanup. Highly recommend!
Response from the ownerThank you Blair.