Gutter Guard Installation
Gutter Screens Chicago IL
Gutter Guard / Screen Installation Service.
Leave the ladder and filthy gutter cleaning drudgery this season by getting quality Chicago gutter guards!
What Does a Gutter Guard Do?
Gutter guards either stop debris from getting into your guttering in the first place, or they catch it before it has a chance to block up the flow of water. They also minimize the risk of water building up and freezing–which damages your gutters, prevent birds from nesting in your guttering, and prevent rodents from nesting or getting inside your attic space.
A gutter guard isn't 100% set and forget, but it can reduce the amount of gutter maintenance your home needs.
Gutter Guard / Screen Service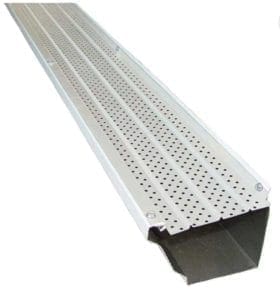 Chicago gutter
GUTTER GUARD INSTALLATION
Our team of local gutter guard installers is highly trained and experienced in the techniques required to install lasting gutter protection. 
We accept all major credit cards